Tamar Braxton Diagnosed With Pulmonary Embolism: Cancels Tour & Quits "Dancing With The Stars"
Terrible news for the Tamartian family.
The singer of "Love and War" doesn't have pneumonia but a pulmonary embolism. This was what Tamar Braxton confirmed via Instagram last night (Nov. 10) by uploading a photo of her on a hospital bed with a catheter in her hand and a tired face. The pic was accompanied by a lengthy explanatory text.
With a Heavy heart I regret to inform you that my season of #dwts has to come to an end along with the rest of my tour dates with @musicbykem. After yesterday's final #dwts performance I went back to the hospital (after the doctors didn't want me to leave in the first place) only to find out that I don't have pneumonia but something way more serious and that is having several P.E.'s (blood clots in both sides of my lungs) As you all know I will be the first to always encourage anyone to push through any obstacle that comes along one's way. But in this case, my health is my current obstacle. .. And in TRUE #tamartian form I must go about this the exact same way as I would anything else. I woke up to a mirror and saw myself this morning and that makes me the winner because that almost wasn't the case. Take care of yourselves... I love you and thank you ALL for your support p.s. Big hugs and kisses to my boo @iamvalc for being beyond a friend, brother and the BEST partner EVER
This condition is forcing Tamar Braxton to quite her current job at "Dancing With The Stars" on ABC, and additionally, to cancel the remaining dates of her current tour.
If you don't know how bad pulmonary embolism is, I must say it's a very delicate condition that will most likely oblige Tamar to have a lifetime treatment. Doctors must have already started her on blood thinners to try and destroy the blood cots in her lungs and in this first phase of the treatment Tamar will have to have a relatively calm agenda and evidently participating in TV shows and playing concerts in different cities non-stop are out of the picture.
Hopefully Tamar will be feeling OK soon and we don't have to wait too long to see her on a stage doing her thing again. We know Tam-Tam is super passionate about music and having to be bedridden for the moment must be killing her. Pray for her!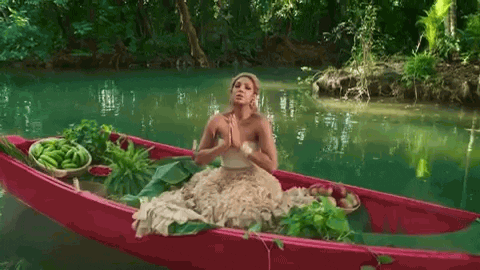 Sad for Tamar?