Listen To Beyonce's "Crazy In Love" & "Haunted" Remixes Off "Fifty Shades of Grey" Soundtrack In FULL!
Oh my Jesus Christ! They are here and our bodies ain't ready!
The new "Crazy in Love" and "Haunted" remixes that are featured on the "Fifty Shades of Grey" soundtrack have hit the Internet and they're available to stream in their full and HQ versions.
Beyoncé was approached last year to contribute with her beautiful vocals to the soundtrack of the film adaptation of the E. L. James best seller and thank God she said yes. Although I would have been happier if she had recorded original songs for the "Fifty Shades of Grey" OST, I'm very much satisfied with these remixes. Actually now I think I prefer these remixes. Can you imagine living in a world where this "Crazy in Love (2014 remix)" would have not existed? (please no!).
If you thought you had already listened to the best parts of the "Crazy in Love" remix in the official "Fifty Shades of Grey" trailer then hold on tight to a furniture or wall in your house because the slayage that will cause the full version of the "CIL" remix to your body will be EPIC (this remix was done by BOOTS and we definitely need to send him a thank you card).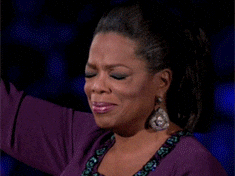 Last but not least, there's also the Michael Diamond-produced remix for "Haunted". And this is pretty amazing too.
I certainly love the "Crazy in Love" remix better for obvious nostalgia reasons, but this new version of "Haunted" is to die for too. Beyonce's vocals are just WOW.
Love or hate 'em?